The joy of reading brings so many readers together time and time again. When readers gather to discuss their latest book selections, new and meaningful relationships are established. Book bloggers are a unique group of book lovers, each whom have an incredible platform in which to record and define how each book resonates with them. Our love of literature is fickle and vast, leading to a new book crush just about every week. To read, review, and discuss our passion is second nature to dedicated readers. Publishers play a huge role in what bloggers do day after day. They play an integral part as supporters of the blogging community and are vital to reviewers that yearn for well written stories that transport them to far off lands and dreams.
Fools for Luv would like to thank
Berkley/NAL the Penguin Group USA
for their generous gift, a tremendous shipment of books from various authors. Your magnanimous gift has allowed Fools for Luv to offer visitors and followers, rich and vibrant works of literature guaranteed to delight readers. Your commitment to readers and the blogging community is appreciated by those who love to read and blog about their books.
Thanks to donors like Penguin, Fools for Luv will be able to give back to a community of readers that nourish the industry and enrich the book blogging community.
We invite you to take a closer look at the amazing titles Penguin gifted us with.
A TEMPTING DIVERSION
Things have always fallen into place for Richard Moore, Earl of Raleigh. His good looks, abundance of charm, and the small matter of being heir to a marquisate make him quite the catch. So when a delectable young woman wants nothing to do with him, he can't help but seize the irresistible challenge.
AN UNLIKELY COURTSHIP
Jane Bunting knows all about responsibility—she has managed to support herself and her brother with their bakery—but she knows nothing of excitement or passion. When dashing Lord Raleigh crosses the threshold of her shop, she has no idea of the potential danger to her reputation…or to her heart.
AN IMPOSSIBLE MATCH
Neither imagined things would go so far—until the night their worlds collide, irrevocably changing both their lives. But when duty calls for Richard, and with everything Jane's worked for suddenly at stake, will their taste for scandal be their downfall?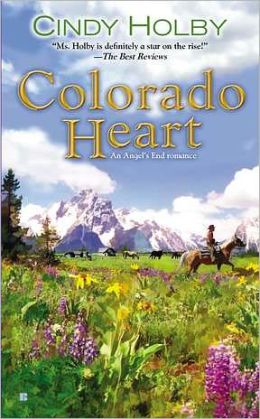 As a hard winter on the Colorado mountainside finally yields to spring, more than snow is melting in Angel's End…
To Cassie Parker, Colorado is the farthest point on earth from the dusty, troubled life she left behind in Texas. Here she has a birthright—her grandfather's land not far from town—and a chance at a promising new start. And Jake Reece certainly is promising.
There's never been a day in Jake's life that he didn't work harder than anyone else, and he's got a thousand head of cattle and the ranch of his wildest dreams to prove it. Yet winter has a way of making even the most independent of men long for more. That must be why he's so drawn to the strange, secretive beauty who's taken up on the Parker land.
But when Cassie runs afoul of the local cattleman's association—with Jake at the helm—what started as sparks ignites into a full blaze. And things in Angel's End are about to really heat up…
Princess Mercedes's story…
While journeying home from Scotland, Princess Mercedes of Alden's coach is set upon and her personal guard killed. Barely escaping with her life, she seeks help at a nearby inn. But with no money and looking little better than a beggar, the townsfolk think her claims of being a princess to be nothing more than a far-fetched tale. Utterly forsaken, Mercedes wonders what is to become of her.
After years of soldiering, dispossessed Laird Daniel MacKinnon is finally coming home. At an inn he is confronted by a bedraggled young woman claiming to be of royal blood. Daniel doesn't believe her wild tale, but when she asks for his protection, he agrees to serve as her bodyguard—in turn she promises to reward him handsomely once they reach London. But Mercedes is still being pursued by ruthless hunters whose motives remain unclear.
As the danger increases, so does the desire she and Daniel feel for each other, until the two of them must face the greatest danger of all—falling in love.
For centuries, the shape-shifting dragon warriors known as the Pyr have hidden themselves from mankind, defending the earth's treasures in secrecy. But as the final reckoning with the Slayers—who are determined to eradicate both humans and the Pyr who protect them—heats up, even the most ancient secrets will be revealed.…
Brandon Merrick is determined to banish his shifter nature forever. The charismatic tattooed surfer is on the cusp of the ultimate challenge—to prove himself on the whitecaps of Hawaii and secure his future as a pro surfer. But his dragon isn't prepared to be tamed so easily....
One look at marine biologist Liz Barrett ignites the spark of a firestorm: Liz is his destined mate and his chance for happiness. While Brandon sees their first night together as just the beginning, his dragon seizes the upper hand. Awakening in the company of a raging dragon challenges Liz's ability to believe her own eyes. Can Brandon accept his inner beast in time to make it work with Liz?
Neither one realizes Brandon is caught in an ancient Slayer's scheme to enslave him. When the deadly plot ignites, the very island will be at risk...and Brandon and his mate could be the ultimate sacrifice.
"I NEED TO KNOW IF ANYONE WAS KILLED LAST NIGHT."
In his years working for the private security firm The Edge, Clay Marshall has seen it all. But the recent blackouts he's been having are new. So is waking up with blood on his hands and clothes, with no memory of where the blood came from—or who he might have killed. He hates to admit it, but he needs help.
Dr. Leigh Vaughn has treated other Edge employees before, but from the moment she sees him for the first time, Clay strikes her as a special breed of man. She knows he's dangerous, and distrustful of doctors, but she finds herself drawn to him even as his own steely exterior gives way to his growing desire for her.
Neither knows, however, that Clay is being used as a pawn in a larger experiment, and that his blackouts are only the first step toward a terrifying goal. And both Leigh and Clay will put themselves in harm's way to stop an unseen enemy—and to save one another.
Nalini Singh introduces readers to a world of beauty and bloodlust, where angels hold sway over vampires.
Vampire hunter Elena Deveraux is hired by the dangerously beautiful Archangel Raphael. But this time, it's not a wayward vamp she has to track. It's an archangel gone bad.
The job will put Elena in the midst of a killing spree like no other—and pull her to the razor's edge of passion. Even if the hunt doesn't destroy her, succumbing to Raphael's seductive touch just may. For when archangels play, mortals break.
Warrior angels, vampire hunters, and angels gone bad heat up this altogether sizzling paranormal alternate universe. This anthology of novellas features Angels' Wolf, Angels' Judgement, Angels' Pawn, and the never-before-published Angels' Dance.
The Wardens of the Realm are a group with extraordinary abilities, dedicated to protecting England from any threat. But in this steam-powered world, there's a fine line between enemy and ally…
Reeling from her brother's death, beautiful American spy Claire Brooks has vowed revenge on the member of The Company who she believes to be responsible: Stanton Howard. But when she chases the man to London, Claire is captured by the Wardens of the Realm and placed in the custody of the Earl of Wolfred, the dashing Alistair Payne.
Seeing the prospect of retribution slipping away, Claire convinces Alistair that she has defected and will help him take down The Company. As they travel via steam liner, Claire and Alistair must pretend to be engaged. Claire can't deny the growing attraction she feels for her pretend husband, but when Howard is finally within her reach, she will have to decide whether her true loyalties lie with The Company or with her heart…
Four unlikely brides make their way west—and find love where they least expect it in award-winner Kaki Warner's heartwarming series, one "as stellar as her Blood Rose trilogy…"
Edwina Ladoux hoped becoming a mail-order bride would be her way out of the war-torn South, but as soon as she arrives in Heartbreak Creek, Colorado, and meets her hulking, taciturn groom, she realizes she's made a terrible mistake. Declan Brodie already had one flighty wife who ran off with a gambler before being killed by Indians. He's hoping for a practical farm woman who can corral his four rambunctious children. Instead, he gets a skinny Southern princess who doesn't even know how to cook.
Luckily, Edwina and Declan agreed on a three-month courtship period, allowing them time to get the proxy marriage annulled. Yet as the weeks pass, thoughts of annulment turn into hopes for a real marriage—until the unspeakable happens, and suddenly Declan is torn between duty and desire, and Edwina has to fight for the family she's grown to love…
Again, thank you for all you have done, Penguin.