Have you ever read or thumbed through one of the vast editions of the
Kama Sutra
, the ancient Indian instructive text on sexuality? I still remember the first time I laid eyes on volume of text with elicit pictures titled Kama Sutra in large gold letters. At the time I was a young girl in love with all things romance; I spent the vast majority of my time at the local library reading of dreamy heroes who road off into the sunset on their trusty steeds with their loves.
In was during one of those jaunts into the worlds of days gone by that my young eyes came across the Kama Sutra mentioned in one of my books. After reading about the heroine finding the book in the hero's library and being shocked, I knew I had to find out more about this picture book. I still remember finding the book on the shelves of my local library and feeling as if I were about to embark on the unknown, but excited non the less. So, off I went to my favorite quiet corner of the library to read the very taboo book, that young girls were not supposed to read.
Needless to say it was educational and put certain aspects of romance I had only read about in books into perspective.
Fast forward to the present and the ancient Kama Sutra is tame in comparison to today's more explicit texts available for the more daring of lovers. We live in an age when exploring our sexuality is more acceptable, allowing women to ask more from their partners when it comes to their needs. A happier woman makes for a happier relationship, especially if she feels satisfied sexually. Smart men and women have written a vast number of books just for men, too. Brilliant! If you ask me, some men just need a little help.
Valentine's Day is the perfect opportunity to be wicked and try something bold and new. Play out a scene from one of your all time favorite romance books, play dress up, get tied up or tie someone up, you get my drift. I always find it so enjoyable, the secret planning that goes on weeks before that special day. The special note to meet you at a certain hotel room, what you plan to wear or better said, not wear. The menu to enhance the appetite, the music that will forever be tied to that one night. Whether you are spontaneous or a planner, special thought goes into Valentine's Day — you should always leave a lasting impression. Enjoy yourself, and make it memorable, try something new, own the day.
Have you ever read the Kama Sutra?
I thought I'd share Barnes & Noble's Current list of the Top 5 best sellers delving into sexuality.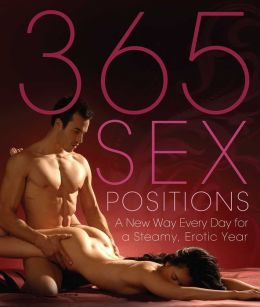 365 Sex Positions: A New Way Every Day for a Steamy, Erotic Year
by Lisa Sweet, Amorata Press Editors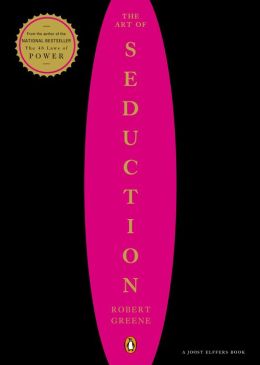 The Art of Seduction
by Robert Greene, Joost Elffers (Produced by), Joost Elffers
She Comes First: The Thinking Man's Guide to Pleasuring a Woman
by Ian Kerner, Ian Kerner